Unlocking the Power of Multi-Family Architecture: A Key to Modern Living
Welcome to the world of modern living, where multi-family architecture is unlocking new possibilities for communities and individuals alike. In this fast-paced era, the need for innovative and sustainable housing solutions has never been greater. Multi-family architecture offers a unique approach to address this demand, providing a seamless blend of functionality, aesthetics, and community engagement. Beyond just providing a roof over our heads, these architectural masterpieces create vibrant living spaces that foster connections, enhance well-being, and promote a sense of belonging. From sleek high-rises to thoughtfully designed townhomes, the power of multi-family architecture lies in its ability to transform how we live, work, and play. Get ready to unlock the door to a new level of comfort, convenience, and community.
What is Multi-Family Architecture?
Multi-family architecture is a type of housing containing multiple housing units within a single or complex of buildings. The most common examples of multi-family architecture are apartments, condominiums, and townhomes.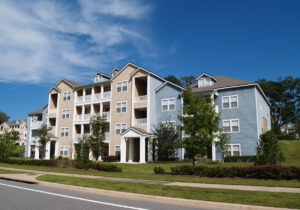 Multi-family housing like this can be in high-rise or low-rise buildings, as well as single-level buildings such as garden apartments. These types of architecture can be found anywhere, including rural locations, but are most often found in urban environments, where the population density is high and space is at a premium. Multi-family housing allows more people to take advantage of the limited space, while also providing several other benefits that might not be found if the residents chose to live in a single-family home instead.
How Does Multi-Family Architecture Provide More Affordable and Sustainable Housing Options?
Single-family homes have long been the American dream: white picket fence, dog, and 2.5 children. While single-family homes are wonderful, they also come with some disadvantages that not only make them less appealing but also put them out of reach for some families.
Not only is multi-family housing more affordable, it is also more sustainable. Single-family homes require their own piece of property to be built. From as little as a quarter-acre to several acres per house, there is only so much land on which single-family homes can be built before there is no more room.
The multi-family architecture allows us to make use of vertical space. With a single piece of property, developers can provide housing for numerous families. Similar to single-family homes, individuals can rent or purchase multi-family residences and transfer them to new residents as needed.
The location of many multi-family residences also makes them more sustainable. In many cases, multi-family architecture is located in an urban area where there are many amenities close by. Families can easily walk, bike, or take the bus to get to schools, doctors, restaurants, shopping, and more. With less need for a car, emissions are reduced. Families may also save a significant amount of money by not needing to own or fuel a vehicle.
What Design Choices Can Foster Community Cohesion and Vibrancy?
Multi-family architecture usually has common areas, facilities, and amenities that all the residents share. Properly designed, these things can help foster community cohesion and vibrancy among the residents.
Consider some of the following features that a multi-family housing structure may have that can bring the residents together: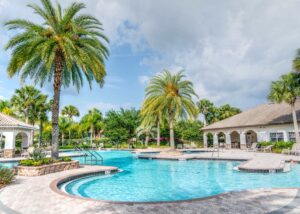 Pool
Fitness center
Barbecue and grilling area
Theater room
Game room (billiards, ping pong, board games, card games, etc.)
Community garden (flowers, vegetables, or a combination)
Business center (Wi-Fi, printers, scanners, computers, etc.)
Picnic tables
Dog park
What Strategies Can Increase Social Connection and Maximize Communication Between Tenants?
Multi-family buildings or complexes may also consider setting up a social media page or group for tenants. This allows the tenants to communicate easily with each other but also provides a way to coordinate events such as holiday parties, host contests such as a food drive to see who can provide the most donated items, set up carpooling groups, or ask for favors from their neighbors.
Some of the events that multi-family structures may consider coordinating include meet-and-greets when new tenants move in, pool parties during the warm months, arts and crafts events for children, paint and sip events for parents, or potluck meals around major holidays such as Thanksgiving, Christmas, or the 4th of July.
How Can You Encourage Physical Activity Within the Development?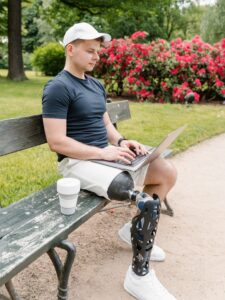 For those who live in single-family homes, getting active can be easy but it can also prove difficult. If they live in a developed neighborhood, they can easily take walks on smooth sidewalks and head to nearby parks or playgrounds. If they don't, they may need to drive several miles to a gym.
Compared to older multi-family buildings and complexes, modern multi-living architecture can include walkways and parks similar to single-family home neighborhoods.
Developers can include outdoor amenities like playgrounds, exercise equipment, walking paths, bike lanes, pools, and rock walls. These spaces prioritize families' needs, promote physical activity, and accommodate parents with young children. For instance, placing playgrounds near lap pools or walking loops allows parents to exercise while keeping an eye on their children. On-site fitness centers can also feature a children's activity room, ensuring safety and proximity for parents and their kids.
Can You Create an Aesthetically Pleasing Environment to Contribute to Social Cohesion and Well-Being Among Residents?
We spend so much time in our private living spaces because we like our things and how we've made our space look. We enjoy spending time in nature because of the beauty we find there. It makes sense that a beautiful environment in the public and shared spaces of multi-family architecture would encourage social cohesion among the residents. When planning these structures, consider:
Using bright and airy paint colors
Lots of windows for natural light
Comfortable seating
Elegant, easy-to-care-for landscaping
Weather protection (wind, sun, rain)
Sound suppression to keep noise levels at a comfortable level
How Does the Building Fit the Surrounding Neighborhood and Impact Quality of Life?
Everyone has seen a building that stuck out like a sore thumb in its surroundings. It just didn't fit and that drew attention in a negative way. Developers should consider how the building or complex of buildings will fit into the surrounding neighborhood. Building a high-rise in an area of garden apartments may not be the best fit, for example. While multi-family housing is meant to allow a greater population density, it's also critical to consider whether the surrounding area can sustain the number of people the building or complex would house. An influx of people can strain public transportation, overcrowded sidewalks, and challenge businesses to meet demand for stocked shelves, tables, and food.
Beyond whether the existing infrastructure can handle the number of families, developers also need to consider whether the area is capable of growth. Can the infrastructure support the needs of the growing community, including public transportation, stores, and restaurants, both within and outside the building or complex?
Multi-Family Architecture May Be the Best New Housing Option
Multi-family housing is a critical component of our communities, and as such, it can have a large impact on the vibrancy and livability of certain areas. It allows more families to live within a limited amount of space, which leads to less traffic, pollution, and road congestion. Multi-family housing also provides residents with an opportunity to connect and have fun together.
A multi-family housing complex can be the ideal solution for many people who want to live in the city without having to deal with the drawbacks of a single-family home. No longer are you limited to one type of home or a single location. You can now pick your neighborhood and where you want to live – whether it be in a suburban townhome, an urban high-rise, or a rural piece of land. The possibilities are endless!