When the recession struck, Houston remained a powerhouse, thanks largely to the oil industry. It only lost one in 22 jobs when the crash hit; was the first city to recoup all the jobs it had lost; and even added two jobs for every job it had lost, according to the Bureau of Labor Statistics.
Houston's metro area has been the most active city in the country for multifamily residential development, with nearly 60,000 units being delivered since 2010.
When that development is mapped out across the metro, the gravitational pull of the Energy Corridor is clear: Development is concentrated in the downtown submarket of Montrose–River Oaks, just slightly west of the central business district. From there, the development hot spots stretch farther west, out along the Corridor.
The Montrose–River Oaks submarket has experienced the second-most deliveries of any submarket in the country since 2010, with 12,886 units.
"Montrose is a great neighborhood to get into because it's a central location; it's a really cool neighborhood; it's got some of the best restaurants in town; and it's got a lot of great nightlife," says Jeb Cox, managing director for Mill Creek's Houston division.
At the onset of the recovery, city officials in Houston also started an initiative to revamp Houston's downtown areas into a pedestrian-friendly community. Residential developers who participated in the initiative to provide different elevations with prominent sidewalks were given a $15,000 tax credit per unit built.
Cox attributes Houston's shift from podium- and wrap-style communities to higher-density projects to this urban initiative, along with the escalating costs of land, labor, and construction.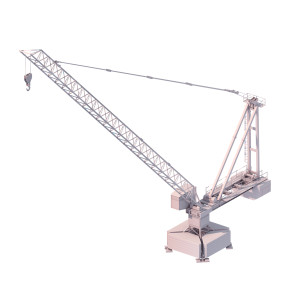 Yet, all of that building accounted for just 21.8% of all unit deliveries in the Houston metro area. Cyrus Bahrami, managing director of South Texas for Alliance Residential, estimates nearly half of the multifamily residential deals he's made this cycle in Houston were actually suburban, with more than a few along the Energy Corridor.
There isn't much development going on in Houston now, though. Since oil prices plunged last summer, apartment construction in the metro has been on an indefinite pause as investors and developers wait to see if the current supply will be absorbed. "It actually wasn't a bad pause, because we had so much development going on," says Bahrami.
Right now, one-month-free concessions are popular. Some developers are even at two months free. But considering that rents have risen 13.4% in the past four years in Houston, the rents these communities are fetching now are on par with or better than the level at which the projects were underwritten, even with the concessions.
At one project that Alliance opened for pre-leasing recently, the company rented 45 units in the first month, which is still a healthy pace given current market conditions.
Of the few projects still under way, most are concentrated in the downtown core markets, on what Cox describes as "trophy sites." Even if developers find an equity partner, they often have problems securing a construction loan. But eventually those lenders will come back.
"We've got close to 7 million people in our market and we're predicted to add another 1.5 million in the next 15 years," says Bahrami. "[Houston] is a great place to live and work: low cost of living, very entrepreneurial. I see those as continued drivers for residential space."
Source: Multi Family Executive Magazine